 Neusiedlerseetreffen - Terminvormerkung
vwT3 Kalender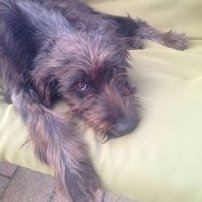 Event created by 122syncro
Probieren wirs wieder mal, ich hoffe es klappt heuer. Schiff ist jedenfalls reserviert.....
The same procedure as last year? The same procedure as every year , (na ja fast... 2020 war ja nichts )
ab 14 Uhr Treffpunkt Raststation Guntramsdorf, Ausgabe der Bons für die Schifffahrt
15:00 Abfahrt Konvoi Richtung Mörbisch Seebad mit gemütlichem Tempo (80-90 km/h)
ca.16:30 legt das Schiff der Drescher Line, www.drescher.at, ab. Fahrzeit 2,5 Stunden, Holzkohlengrill (jeder 1 Kotelett, Grillwürstel, Brot, Salat), Wein + Mineral frei
Kosten: pro Erwachsenem 25 €,  pro Kind zwischen 6 und 14 J 17 Euro, unter 6 Jahren ist Konsumation direkt vor Ort zu bezahlen. Wer Grillteller für Kinder unter 6 haben will oder sonstige Sonderwünsche, vegetarisch etc. bitte Info !!
Zirka um 19:00 Fahrt im Konvoi Richtung Rust, Parkplatz am See wie immer, danach ist im Restaurant " Alte Schmiede"  für uns reserviert. 
Es empfiehlt sich nach dem Schiff nicht einfach jedem im Konvoi blind nachzufahren, manche fahren nach dem Schiff schon nach Hause... 
In der Alten Schmiede erwarten uns die gewohnten Szomlauer-Nockerl, oder Eispalatschinken etc. Getränke.
Die Veranstaltung findet bei jedem Wetter statt !
Ich werde am 20.09. definitiv die Anzahl der Teilnehmer bekanntgeben, da sich danach der Einkauf Grillware vom Schifffahrtsbetreiber richtet und bezahlt wird, daher unbedingt Vorkasse.
Es erhält jeder mit Fixzusage hier im Thread Anfang September von mir PN mit meinen Kontodaten, Zahlungseingänge bis 20.09.  sind dann dabei :-)
Wir freuen uns auf Euch!
Bisher immer regenfreies Wetter, daher auch heuer so bestellt ;-)
Bis dann und bleibt gesund -:)
Liebe Grüße
Euer 122syncro, Busweibchen